Our Long Term Care Team consists of five certified speakers on senior and long term care planning.
We present this subject in a very educational and up beat fashion, providing supporting information to answer questions many seniors have about Medicare and Medicaid.
Why not let us present at your:
•church
•club
•association
Contact Us
Call (937) 294-1415
or
Email ltcinfo@ltcinsuranceagency.com
Long Term Care Insurance Agency
Your team of Long Term Care experts and personal advisors
• We specialize exclusively in Long Term Care!
• Custom Designed Plans to meet your specific needs
• We shop just for you!
• We use the top 18 companies in the U.S.
• Covering the entire state of Ohio!
Certified Insurance Specialists
Our team consists of Certified Senior Advisors (CSAs) and agents Certified In Long Term Care (CLTCs).
We are pleased announce our agency advisors have ranked nationally by the American Association for Long-Term Care Insurance for 2015.
- Ranked Top 100 Individual LTCi Producers in Nation
- Ranked Top Multi-life / Employer Group in the Nation
- Ranked To Linked-Benefit (Life+LTC/Annuity+LTC) in the nation
- Ranked Top LTCi Sales Pros, State of Ohio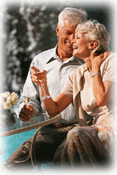 Discounts and savings for you:

• Discounts ranging from 5%-50%
• Spousal discounts
• Joint Couple discounts
• Family discounts
• Preferred discounts
• Sponsored Group discounts
Request FREE information or contact us today to see how easy and quickly you can get peace of mind.